Updated for 2017.
Working 'the stats' and the 'day in lieu' entitlements explained.

Observed Holidays
If Saturday is Christmas day – Sunday, Boxing day, the observation of these holidays in employment law is transferred to the following Monday and Tuesday. The same happens for New Years day, and day after New Year holiday. If they also fall at the weekend, they are observed on Monday and Tuesday in January.
Pay
What pay then are you entitled to if you work these holiday weekends or on the transferred Monday or Tuesday official holiday?
The golden rule to remember is: if you work on the day a statutory holiday is observed, and this is a normal working day for you, you are entitled to be paid at least your ordinary pay for working that day, plus get another paid whole day off as well. This extra day is known as an "in lieu" day from the French for "instead".
Salaried staff:
If paid a salary and you get the weekend and the statutory holidays off – no worries, your salary just continues on.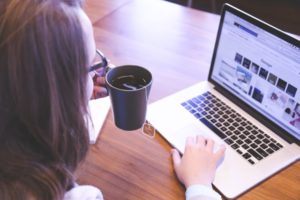 If, however the boss calls you in on salary on these weekends or the Mondays or Tuesdays and you have a employment contract that makes no special provision for observing the statutory holidays, pluck up courage and talk to your boss or team leader about a special deal.
A boss cannot force you to work a statutory holiday against you will.
Be careful however, quite a few contracts – pilots, nurses and motel staff for example – have special arrangements that require you to work these holiday weekends or the transferred holidays. The law allows for agreement in employment contracts to select holidays.
For example, Boxing day may be required to be worked but another nominated day will be taken off as the statutory holiday instead.
Part time workers: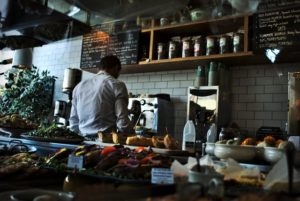 You are entitled to the statutory holiday if it falls on a day you normally work.
If say, you are regularly engaged for five hours Tuesday, Friday and Saturday, then you are entitled to five hours ordinary pay for Boxing day, and the day after New Years day as these holidays are transferred to the Tuesdays you would normally work.
However, you miss out on Christmas, New Year and Anniversary holidays as they officially fall on the Monday that is not a day you would ordinarily work. If you work these Monday holidays then you get paid for the day, you have no entitlement for a day off in lieu – as Monday is not a day you ordinarily work.
Shift workers:
If your shift straddles the official statutory holiday, for example if you work for an escort agency (not on commission!) and start work on Tuesday the 28 December (the official day on which Boxing day is observed) on the night shift at 9 p.m. Then you are entitled to a whole paid day off in lieu for those three hours worked on official Boxing day.
On call workers:
If you have a pager and are called out on say on Monday 3 January for a few hours (remember this is the transferred day New Year is observed) then you are entitled to a paid whole day off in lieu.
If you are not called out, hard luck, you are not entitled to a paid day off in lieu. This is notwithstanding you are standing by "on call " for that day. This is tough on junior doctors who don't have a beer in case they end up in surgery!
Casual and Temporary Workers: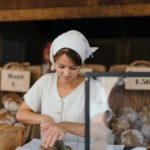 If you get a casual waitress job on New Years day at a millennium function, or on 3 or 4 January you are out of luck and not entitled to a extra lieu day.Why? It would be stretching it to say these days are days you would ordinarily work.
If however, you get a regular job, say for three months on a construction site and would expect to be working on the day the holiday is observed then you are entitled to the paid day in lieu as well.
A boss cannot by paying double or triple time on the transferred statutory holiday get out of providing also a paid day off in lieu. The law is unequivocal on this.
If you work in a factory, and are put off work the fortnight before the statutory holiday falls, then you are entitled to one tenth of the statutory holiday pay for each day up to the holiday. Say you were put off on Friday 17 December you should get 5/10ths pay for Christmas day and 4/10ths for Boxing day in your final pay.
What muddled law! One needs the guile and litigious bent of a Russell McVeagh tax lawyer to navigate ones way through it. Attempts were made last Parliament to tidy it up, but failed. Here's hoping the new government makes a new years resolution to simplify this mess. I'll drink to that.
Have a matter you'd like to discuss? Get in contact with us now for a free 15 minute phone consultation.